The Basics of Building Brand Credibility for SMEs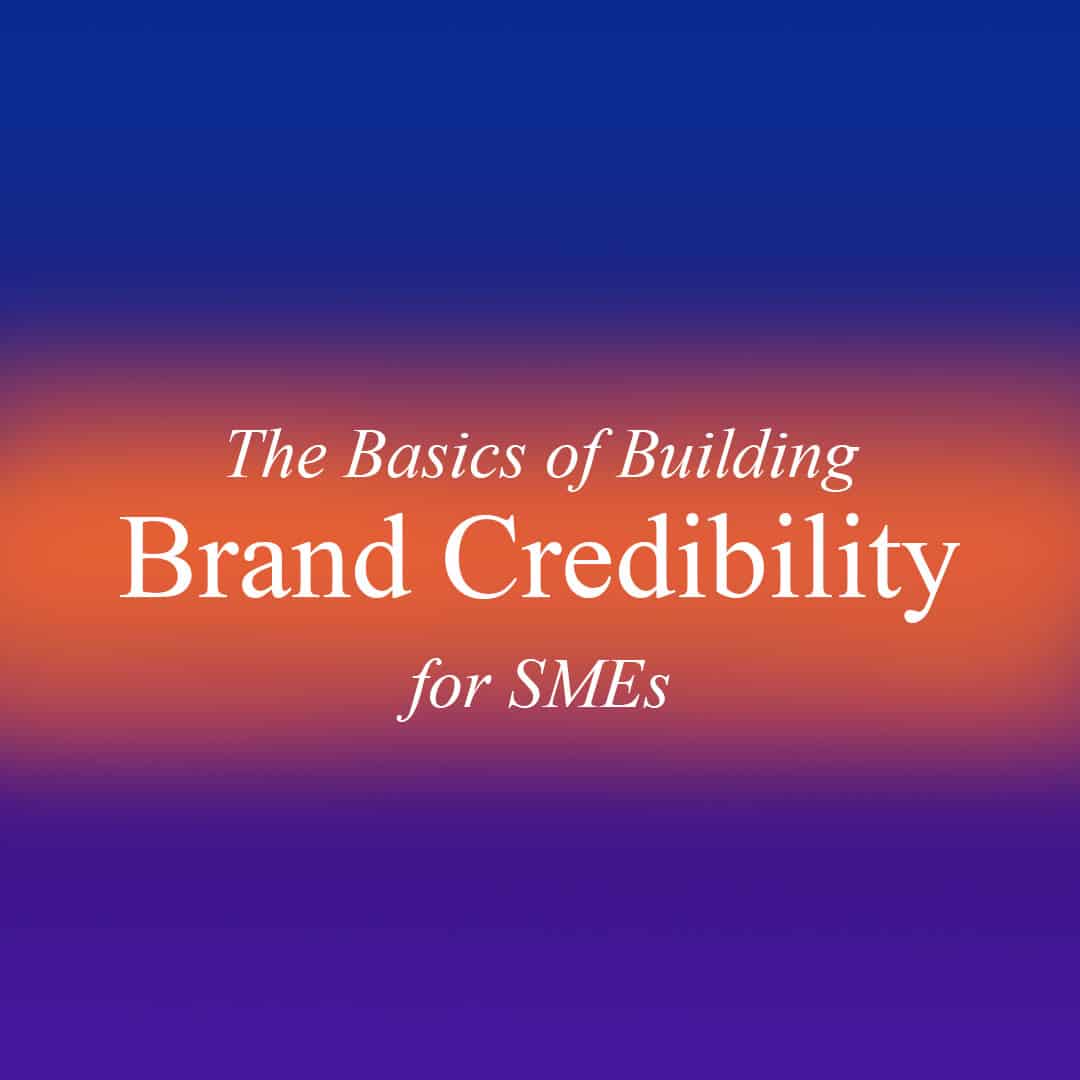 Now more than ever, consumers
are equipped
with knowledge and information that they need before they make a
purchase
decision
. This is especially true when the products that they want to buy is pricey.
Be it a high quality blender, a piece of fine jewelry, or a high-end luxury tour, consumers go online and do their research first
.
As SMEs (small or medium enterprises), how do these companies convince their potential customers to make the final
purchase
decision and choose their products instead of other similar products
?
Designing and marketing great products matter, but the
first and foremost
consideration should always be getting the basics right and building brand credibility online
.
If a consumer has doubts about the credibility of the brand, no amount of fancy marketing materials can convince her to make the
purchase
decision
.
There are two detailed but important things all SMEs should take care of.
When one of them is not done right, consumers will question the credibility of the company and the quality of its products
.
1. Optimizing Company's Online Channels
According to Espresso
, 91% of customers have visited a store because of an online experience
.
A Episerver study
 shows that 98% of consumers do not
purchase
anything during their first visit to a brand website
. Before they make a commitment of being a client, consumers explore and compare, and they do it online.
As a result, SMEs should always make an effort to build a well-designed, responsive, and
mobile-friendly
website that helps consumers
quickly
find the information they want
. A cheap-looking, unattended website is a big turn-off. On the contrary, h
igh quality images, modern design, listed qualifications, company story, contact information, and testimonials from credible sources can help consumers build the initial trust
.
Social media channels are also essentials for building brand credibility.
A G/O study
 shows when consumers need to get more information about a local small business, they tend to go to Facebook
.
Clearly
, social media channels are not only useful tools for reaching out to current and potential customers, but also cornerstones for a company that cares about brand credibility
.
When a company has a certified account,
professionally
optimized profile page, high-quality and consistent posts, and
numerous
followers, potential clients will lean more toward choosing the company's products
.
2. Claiming and Managing Search Engine and e-Commerce Marketplace Listings
To reach more consumers, SMEs should
fully
explore search engine optimization and e-commerce marketplace optimization
.
According to Business Insider
, most online consumers use search engines before they make a
purchase
decision
.
Take the travel industry for example, consumers go to search engines such as Google, and then they
are directed
to booking or review websites such as TripAdvisor, Expedia and Yelp
.
To convince these consumers, SMEs need to claim and manage their business on search engines and niche marketing sites
. Those places are where their potential clients go. An unclaimed business on major websites will harm the company's brand credibility.
When you see a company has an unclaimed business page, a misplaced logo, or
 a generic description of their products, are you inspired to
purchase
their products
? Most likely not.
Pay more attention to these basics, your company will be on the right path to great brand credibility.